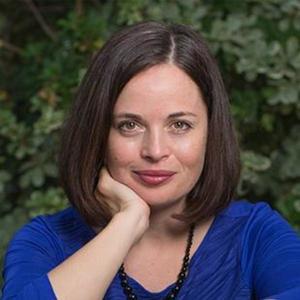 Katie Dawson
Co-Host of The Other Side of Campus
Katie Dawson is an associate professor and director of the Drama for Schools program at The University of Texas at Austin in the U.S. In addition, she is a faculy member of the UTeach Theatre program. She is a nationally and internationally-recognized consultant in drama-based pedagogy and creative learning. As a teaching artist, Dawson has facilitated trainings, presented workshops and given interactive keynotes at universities, professional conferences, arts organizations and community sites across the world. Her scholarship has appeared in numerous U.S. and international journals. Her co-authored book, The Reflexive Teaching Artist: Creative Wisdom from the Drama/Theatre Field, received the 2015 Distinguished Book Award from the American Alliance of Theatre and Education (AATE). She also won the 2013 Creative Drama Award and the 2006 Winifred Ward Scholar Award from AATE. Dawson is a Provost Teaching Fellow at The University of Texas at Austin and was a winner of both the 2013 Regents Award and 2015 College of Fine Arts Teaching Award.
Prior to her work in academia, Dawson worked professionally as an actor, youth theatre director, classroom teacher and museum theatre educator.
"The best thing about being a part of UT Theatre and Dance is that I get the opportunity to learn with and from an amazing group of students and colleagues. We have a large, diverse community which is actively committed to exploring and pushing the boundaries of what theatre and dance can be and do in a range of contexts."
Katie Dawson has hosted six Episodes.