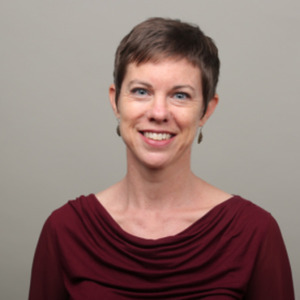 Stephanie Seidel Holmsten
Co-Host of The Other Side of Campus
Dr. Stephanie Holmsten serves as Assistant Professor of Instruction in the International Relations and Global Studies (IRG) program. Her research focuses on the election of women and ethnic minorities around the world and explores whether institutions that promote the election of ethnic minorities increase or dampen the election of women. Her work with Rob Moser on the election of women to ethnic parties is published in Comparative Political Studies.
Her teaching interests include international relations, international political economy and culture. She is also interested in democratization, gender and politics, race and ethnicity, and electoral institutions.
Before graduate school, she worked for six years at Bread for the World in Washington, DC, where she traveled throughout the country working with college students and faculty members to support political advocacy initiatives.
Stephanie Seidel Holmsten has hosted 19 Episodes.
September 18th, 2020 | Season 1 | 41 mins 37 secs

care-giving, online teaching, parenting, work-from-home

On this episode, significantly recorded following the first full week of the 2020 Fall semester, Jen and Stephanie talk to Brad Love about work-life balance in this unprecedented age. Thanks for joining us on The Other Side of Campus!

September 18th, 2020 | Season 1 | 37 mins 45 secs

education, faculty learning community, learning, pedagogue

On this, our very first episode, Jen, Stephanie, and Katie discuss their experiences in participating in and developing faculty learning communities in their own neck of the Forty Acres. We're so glad you're joining us on The Other Side of Campus!

September 8th, 2020 | Season 1 | 3 mins 22 secs

covid, cross-campus dialogue, education, online learning, online teaching, university

The official trailer for the brand new Texas Provost's Teaching Fellows program!