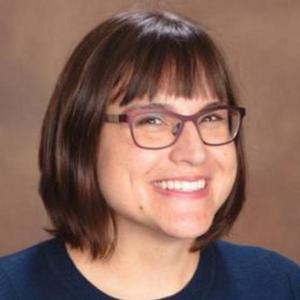 Jen Moon
Co-Host of The Other Side of Campus
Jen Moon is the 2020 Chair of the Provost's Teaching Fellows Program.
A substantial body of literature in STEM education suggests evidence based-teaching practices lead to better student outcomes. So why aren't all professors implementing these best practices? Changing the way you teach can be daunting. Jen's PTF project "Performance Training for Instructors" is a semester-long workshop series that provides professional development training in improvisation, communication, and presentation skills that empower faculty to adopt new ways of teaching, confidently. Upon completion of the training semester, faculty are supported with observational and written feedback during monthly meetings as they implement the changes they want to make in the classroom. The project has been through a successful pilot and will be offered during the 2018-2019 year for CNS faculty.
"I see teaching as an incredibly creative and highly interactive discipline. Although content is important, my goal is to help students see the patterns and connections within the material we are studying and be able to apply that knowledge to new situations."
Jen Moon has hosted 15 Episodes.