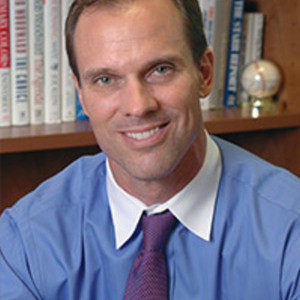 Daron Shaw
Special guest
Daron Shaw's research interests include American government, campaigns and elections, political parties, public opinion and voting behavior, and applied survey research. Dr. Shaw's most recent book is "Campaigns and Elections," a textbook he co-authored with John Sides, Keena Lipsitz, and Matthew Grossman. He is also the author of two scholarly monographs. The first is Unconventional Wisdom: Facts and Myths about American Voters (with Karen Kaufman and John Petrocik), which explores what we know and don't know about voters and voting in the United States. The second is Race to 270 (Chicago Press), which examines Electoral College strategies and resource allocation patterns in U.S. presidential elections from 1988 through 2004. Dr. Shaw has also published numerous articles in professional journals such as the American Political Science Review, American Journal of Political Science, Journal of Politics, British Journal of Political Science, Political Research Quarterly, Political Behavior, Political Communication, PS: Political Science, Election Law Journal, Party Politics, Presidential Studies Quarterly, and American Politics Research.
In addition to his scholarly research, Dr. Shaw served as a strategist during the 2000 and 2004 presidential elections. He is the co-director of the Fox News Poll, one of the principle investigators for the University of Texas-Texas Tribune Poll, and director of the Texas Lyceum Poll. He also serves on the Board of Overseers for the American National Election Study, and is on the Advisory Board for the Annette Strauss Institute. Dr. Shaw was formerly a presidential appointee to the National Historical Publications and Records Commission. In 2012, he was named the Frank. C. Erwin, Jr. Chair of State Government.
Daron Shaw has been a guest on 1 episode.
October 2nd, 2020 | Season 1 | 56 mins 51 secs

elections, government, online teaching, politics

On this episode, Dr. Daron Shaw, professor of government, discusses the tricky subject of handling politics and elections in the classroom during this unprecedented time in US history.