On this episode, Jen and Stephanie have a fun conversation with anthropologist Chelsi West Ohueri from UT's Center for Russian, East European, and Eurasian Studies. Chesi tells us her unique and amazing journey to anthropology and the remarkable turn of events that thrust her into Albania, which in turn shaped her research and teaching. Thank you for joining us on The Other Side of Campus!
ABOUT THE GUEST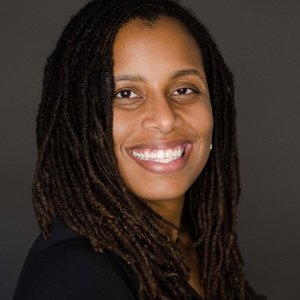 Dr. Chelsi West Ohueri is a cultural anthropologist and an Assistant Professor in the Department of Slavic and Eurasian Studies with appointments in the Department of Anthropology and the Department of African and African Diaspora Studies. Her scholarship and teaching are primarily concerned with the study of racialization, marginalization, and structural inequality. She has conducted extensive ethnographic research throughout Albania and is interested in configurations of race and belonging among Albanian, Romani, and Egyptian communities in Southeastern Europe. She also examines categories of whiteness and blackness as they are produced and reproduced throughout Europe and across the globe. West Ohueri is currently completing her ethnographic book project about this research.
For another UT podcast featuring Dr. West Ohueri, check out: https://www.slavxradio.com/west-ohueri
PRODUCER'S NOTE: This episode was recorded on July 7th, 2020 via Zoom.
CREDITS
Assistant Producers/Hosts: Jennifer Moon, Stephanie Seidel Holmsten
(Intro theme features additional PTF fellows Patrick Davis, Keith Brown, David Vanden Bout)
Intro and Outro Music by: Charlie Harper (Additional background music by Charlie Harper, Michelle Daniel, Blue Dot Sessions, Scott Holmes, the Strugatsky Brothers, and the Michelle Daniel Trio) www.charlieharpermusic.com
Produced and Edited by: Michelle S Daniel
Creator & Executive Producer: Mary Neuburger
Connect with us!
Facebook: /texasptf
Twitter: @TexasPTF
Instagram: @texas_ptf and @texas_ptf_pod
Website: https://texasptf.org
DISCLAIMER: The Other Side of Campus is a member of the Texas Podcast Network, brought to you by The University of Texas at Austin. Podcasts are produced by faculty members and staffers at UT Austin who work with University Communications to craft content that adheres to journalistic best practices. The University of Texas at Austin offers these podcasts at no charge. Podcasts appearing on the network and this webpage represent the views of the hosts, not of The University of Texas at Austin.